Chiranjeevi Dance Challenge with Sai Pallavi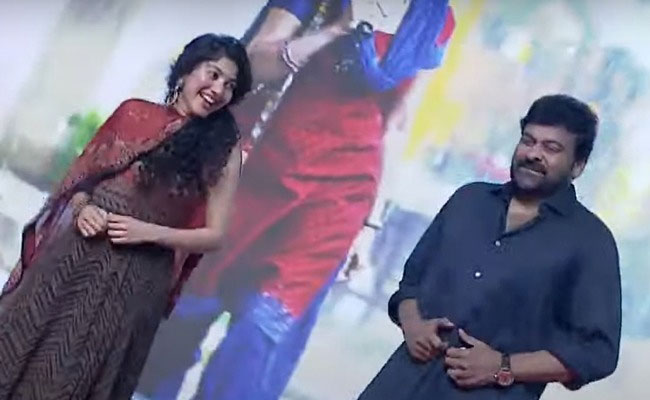 Mega Star Chiranjeevi has become the center of attraction for the "Love Story" event tonight. He melted everyone's hearts with his subtle and entertaining platform talk.
He enjoyed Sai Pallavi at the top and also expressed his wish to dance a number with her. He confessed, saying, "I'm about to star in a movie that has the character of a sister. I wanted Sai Pallavi to do it but she denied. I felt happy with her decision. Because, I can't miss the opportunity to do a dance number with her in the next movie if I put her in a sentimental sister role in the previous movie. "
To this, Sai Pallavi humbled himself and tried to explain. Chiranjeevi quietly stopped him saying, "I used to feel a kick every time I danced with Radha, Rambha and Sridevi. Now I think I can get such a hit by dancing with you. I want to do this to prove that I am a dancer too. ".
Sai Pallavi shedding tears of happiness expressed his thanks.
Meanwhile, Aamir Khan pulled up the microphone and said, "Usually I'm not Telugu but I understood your conversation. I agree with you Chiranjeevi garu ".
This whole auditorium reverberated with applause.
Overall, Chiranjeevi spoke so openly from his heart. everyone felt that he kept no filter in his speech but touched everyone's heart with his natural flow.
New app alert: all OTT apps and release dates under one app