Chris Martin and BTS on the "Permission to Dance" Challenge and Not Being Good Dancers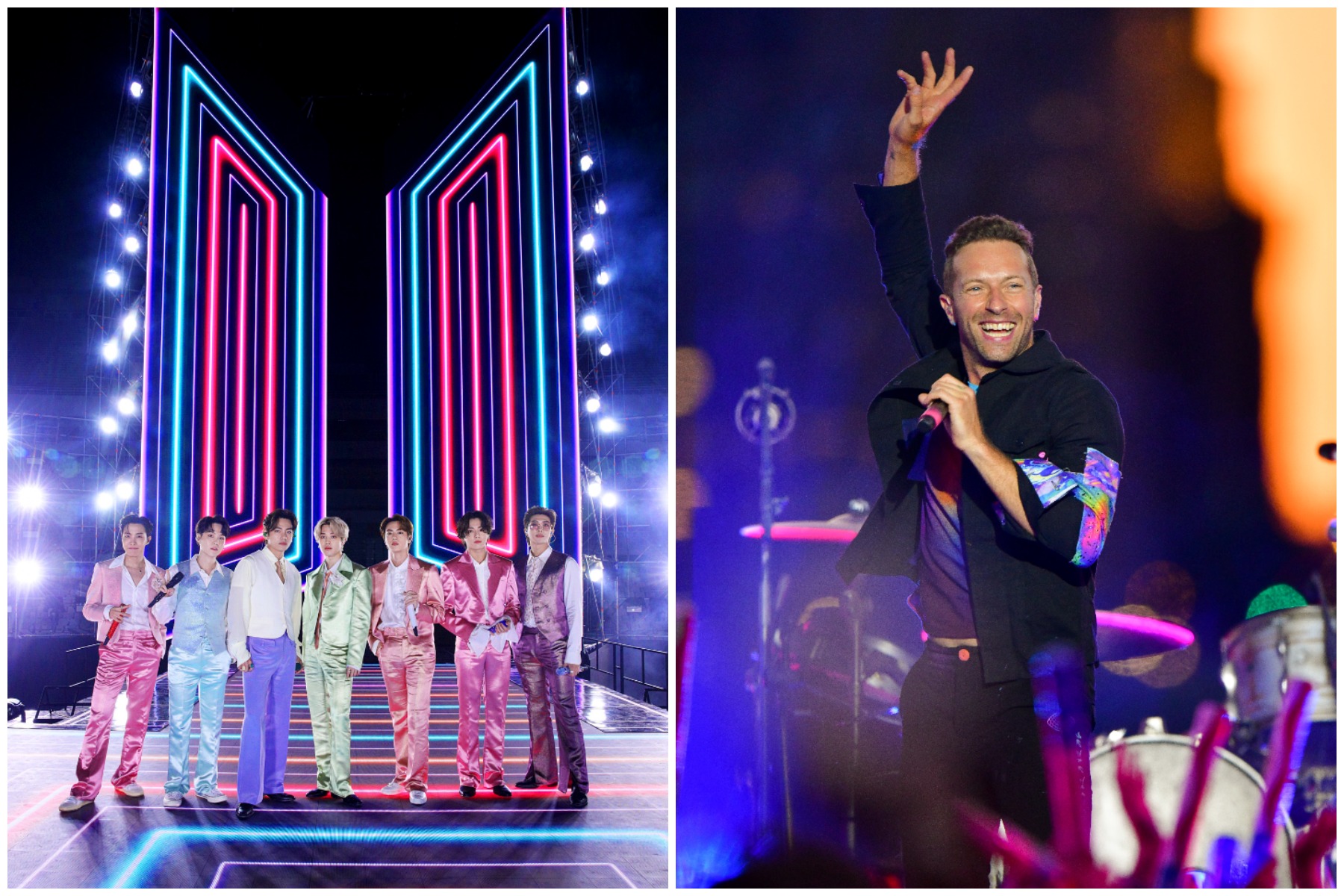 Chris Martin of BTS and Coldplay spoke about the K-pop group's "#PermissiontoDance Challenge" and not being the best dancers, among other topics, in a special episode of the weekly YouTube Originals musical series released Thursday.
The three-week "#PermissiontoDance Challenge", which kicked off on July 23, saw BTS encourage people to create 15-second YouTube Shorts videos that incorporate "International Sign" gestures for joy, dance and peace.
BTS member J-Hope previously explained, "Incorporating the gestures of the international sign has allowed us to spread the positive energy of our music to a larger audience that we may not have reached before." , People reported in August.
Following the special episode, the group released a new BTS music video "Permission to Dance" – the "Shorts Challenge" version – featuring a selection of fan submissions for the challenge.
During their conversation for the YouTube series, the BTS member RM revealed that he was "not a good dancer," noting that he had no dance training.
When Chris Martin asked RM how the K-pop star felt about "people who can't dance, like me, trying to dance to 'Permission to Dance'," RM replied, "Personally, I am not a good dancer … I started my career as a rapper and songwriter, so I learned to dance after joining the team [BTS]. "
Noting that he had seen Martin dance in "tons" of videos, RM said, "I love the way you move on stage. [Martin then laughs, saying: 'Oh come on']. "
The BTS V member also noted that he only studied dance professionally just a few years ago. V said: "At that time I didn't care what people thought… I just started dancing the way I wanted."
V added: "I think that led me to who I am today… I just followed where my heart is going."
Martin said: "For me personally, I'm glad I didn't need permission to dance because I'm not a very good dancer. But I made a decision about 20 years ago that I decided to do. crazy if that sounds cool.
"The reason I'm cheering for this song and this 'Permission to Dance' movement [is] because it symbolizes that everyone should be free to be themselves. And it's also amazing to have the unity of the group [BTS] with your audience, "the Coldplay singer explained.
Global celebrity pressures, positive energy amid COVID
When asked if there had been a time when BTS felt like they had become a "global phenomenon," RM told Martin that they sometimes felt "next to nothing", wondering if their music – "that sound wave file" – could really change the world or have some positive impact.
RM said they sometimes wonder, "What does that mean? The choreography, the movements … sometimes it really doesn't make sense. But when you see the fans and their eyes, when we dance. and sing in front of them. Their energy, their honesty, their message, their letters, their words. That's the only reason we haven't given up. It's the only reason the band exists. "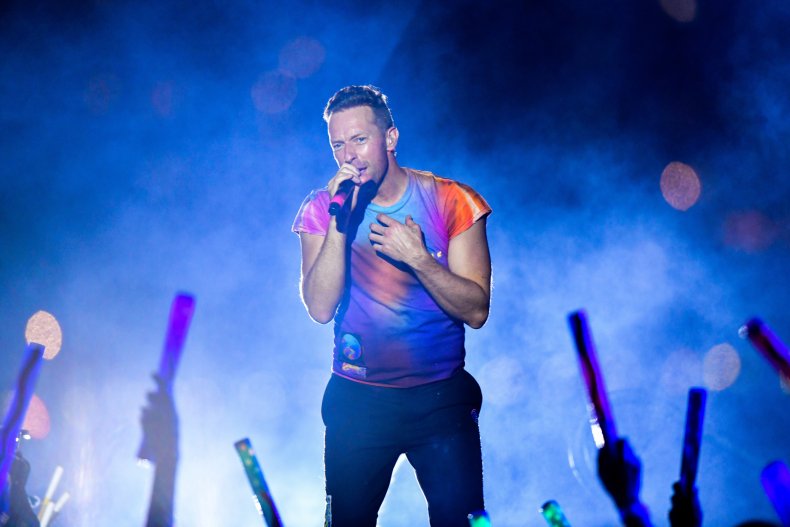 So when it comes to the word "global", RM says "I still don't know what that means". But after starting to perform in front of 500,000-600,000 people in arenas, RM said the band realized, "Okay, now we're a little bit of something" and we should be a "better one." man, a better group, a better team "for these fans. . "
Martin agreed, saying, "Somehow the older you get, the more you realize that you are just a little human being… that in reality you are only part of. a great story, a small part of a great communication and that's a privilege. "
The group and Martin also spoke about the importance of friendliness and positive energy amid the COVID-19 pandemic as well as the pressures of global fame and what it means to be a "global phenomenon. ".
Martin shared that he had "a lot of love and respect" for BTS because "I think during the pandemic you gave a lot of people a lot of joy at a time when it was very difficult to do that. "
BTS member Jimin said, "The purpose of this challenge was to send a positive message to people," but the group "also felt grateful, comforted, and received positive energy as they watched people take on the challenge."