Dance review: An avian metamorphosis into a meditative state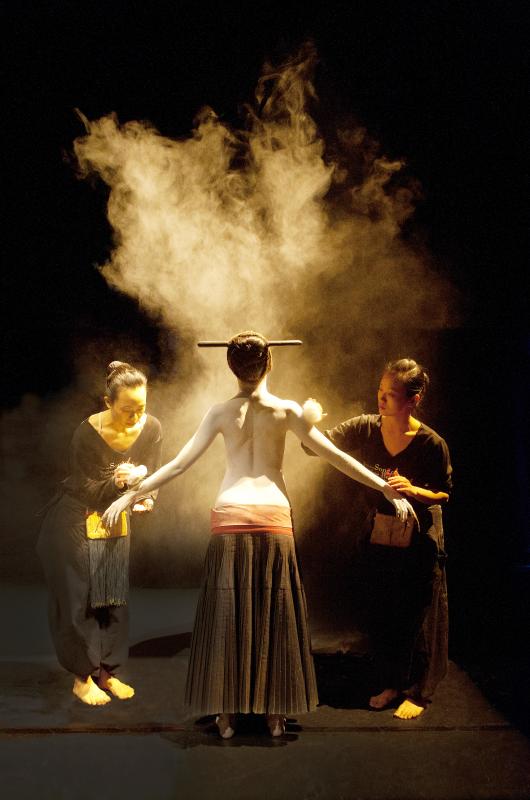 Legend Lin Dance Theater's "Intimate Encounters" Offers Audiences a Fascinating Insight into What Goes Into Preparing for a Dance Performance
By Deanna Durben / Contributing Journalist
The dancers of the Legend Lin Dance Theater (無垢舞蹈劇場) are no less captivating in a show where they don't dance: Intimate Encounters (觸身 實境). Unfortunately, despite the undeniable magnetism of the performers, staying focused throughout the 2.5 hour performance remains a difficult task.
Intimate Encounters depicts the preparation the dancers undergo to prepare for their characters, White Bird and Sanwoo, from the acclaimed work Song of Pensive Beholding (觀). Originally created in 2014, the piece finds principal dancers Wu Ming-jing (吳明璟) and Lee Gen-ang (李亙卬) slowly transforming "physically, mentally, outward and inward" on stage.
The performance begins with the entire cast chanting the Heart Sutra of Mahayana Buddhism, which choreographer Lin Lee-chen (林麗珍) says is an integral part of the piece. Wu and Lee each claim half the stage and begin the first movement: combing their hair. Each step is ritualized and carried out in silence.
Photo courtesy of Legend Lin Dance Theater
They stand while the aides carefully blot the paint off their bodies in long strokes and quick strokes. Li is tan and earthy, planted firmly on the ground. Wu is ghostly in white, swaying like a ball as the powder drifts through the air. The transformation process is fascinating, but quickly becomes repetitive.
Intimate Encounters is a test of patience and concentration for performers and audience alike. I felt awkward every time I moved in my seat, while those on stage never betrayed the contraction of a muscle.
For those without a pre-existing obsession with dancing or Lin's work, the performance may seem tedious. Nevertheless, the ripples of tense muscles and the determined intensity of the performers create a much more intriguing concentration than candlelight watching to bring you into a meditative state.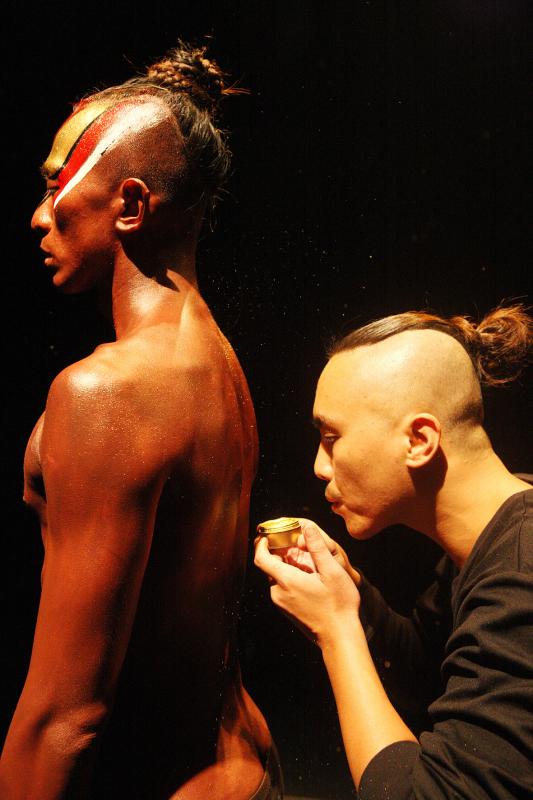 Photo courtesy of Legend Lin Dance Theater
When Wu and Lee are finally polished to perfection, meticulously dressed and accessorized, they glide towards each other in Song's first steps.
Then the lights go out, the music stops. The dancers are ready, but the show is over. Despite my exhaustion, a sudden wave of disappointment surged.
It's almost voyeuristic to have access to the inner workings of this preparation, to watch them examine a part of the body in the mirror or to reapply a dab of makeup. The dancers are no less controlled and graceful than they would be in a big production on a national stage, but a sense of intimacy is present.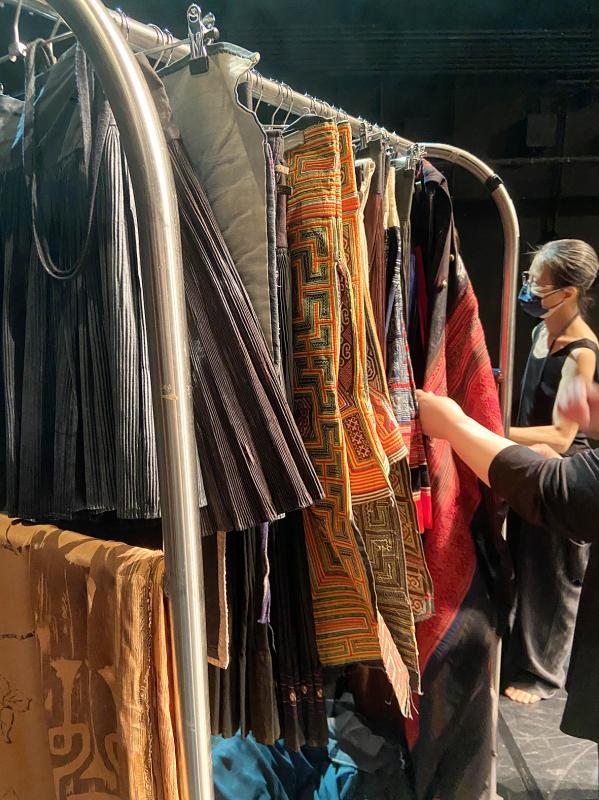 Photo: Deanna Durben
A few times during the performance, something falls in the audience, and I feel a collective thrill. No one wants the trance state to be broken. I don't know how much time has passed and I'm not sure I want to know.
Comments will be moderated. Keep comments relevant to the article. Remarks containing abusive and obscene language, personal attacks of any kind or promotion will be removed and the user banned. The final decision will be at the discretion of the Taipei Times.