Dance Review: Anton & Erin — Showtime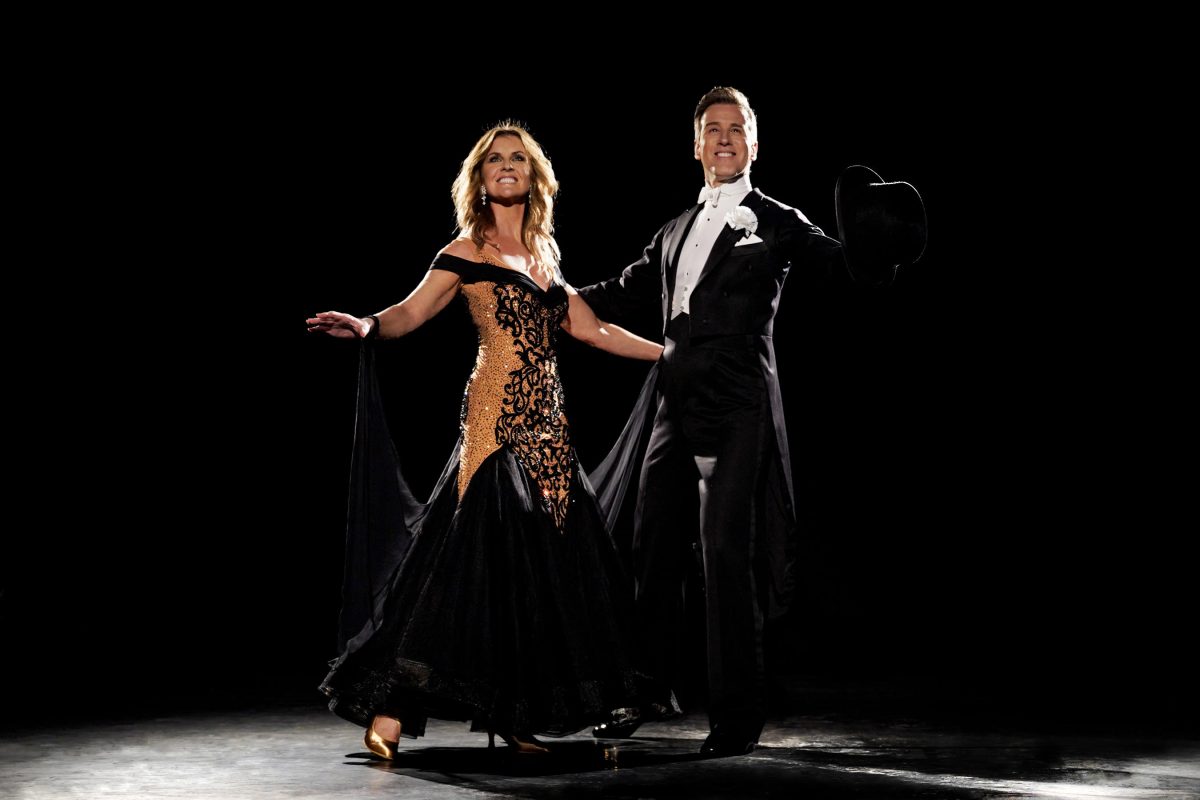 The last time I looked Come dance strictly That was over ten years ago, which means there really isn't much that I remember from the show. The judges are hard to forget with their character personalities – in particular, villainous Craig Revel Horwood's savage criticism combined with his piercing eyes will always haunt me – and there are obviously the standout celebrities who become famous for their dancing skills. unprecedented. , be it Stacey Dooley or Joe Sugg. However, as far as the dancers are concerned, only one has remained permanently engraved in my subconscious: Anton Du Beke. Known as the 'King' of ballroom' and being a 'veteran' of the TV series since its inception in 2004, Anton is not difficult to remember. So when I was mindlessly scrolling through Facebook one day and saw his name pop up for an event, I immediately knew I had to go see him in the flesh.
Anton & Erin – Showtime has been touring for 15 years now, and its first performance was on the Symphony Hall stage in Birmingham. Therefore, being in the same scarlet building where it all started was a rather special experience.
Indeed, the pair themselves were quite nostalgic, which was indicated by the fact that they constantly reiterated their gratitude to the audience and the city any time they had with the microphone between dances. As a born and raised Brummie myself, who often feels like her home is in the shadows of the London capital, it was quite touching to hear those kind words.
If I was a Strictly judge noting last night's performance, there would be dozens down the line. The footwork was intricate and delicate – neither Anton nor Erin missed a beat and yet you could barely hear them walking the boards. Both were joined by an entourage of six dancers (three men and three women), dynamic and full of energy. Their dynamism contrasted sharply with the more graceful and effortless nature of Anton and Erin, whose light and almost imperceptible sluggishness suggested that their stamina was not quite on the same level as their younger counterparts.
Nevertheless, while the cheerful troupe were fabulous dancers individually, performing difficult lifts and backflips galore, they struggled to maintain firm cohesion. For example, there was a lack of uniformity in the heights of leg kicks or arm throws and not once was the center line-up perfectly executed, veering to the right regularly.
The duet numbers performed by Anton and Erin were simply magical. My favorite by far was the first one they did together, which was a simple waltz at "pure imagination", the song made famous by Gene Wilder in his rendition for the 1971 Willy Wonka and the chocolate factory. Under Anton's unwavering guidance, Erin was able to gracefully glide across the stage in a way that felt like she was walking on air. You can tell without a doubt that the two have unparalleled chemistry, which they've developed as dance partners for over 25 years.
This also became clear during question time, where they provided answers (sometimes in a rather long way!) to the curiosities of the public which had been written on slips of paper and put back in a box during the intermission. . Both seemed to instinctively anticipate exactly what the other was going to say, though sometimes Anton couldn't help but interrupt and speak over Erin to stay in the limelight, of course.
However, something Anton couldn't steal from Erin was her elegance. Whoever created and curated all of her costumes deserves some sort of fashion award. Throughout the show, she managed to dress in every color of the rainbow and pull off every item given to her, ranging from a neon yellow feathered dress to a royal blue suit. topped with a matching bowler hat. Plus, everything was infused with shimmering rhinestones, which kaleidoscopically shimmered and shimmered under the dazzling combinations of bright RGB spotlights.
The costumes beyond Erin were also amazing, with the ensemble finding ways to match each other without wearing the exact same thing. Personally, I thought the best outfits were worn in the "Wannabe" number, where each member portrayed a Spice Girl. Erin opted for a fringed version of the iconic Geri Halliwell Union Jack dress, while Anton forged his own identity as 'Hairy Spice'.
Alongside the Spice Girls, various other modern pop songs were featured, such as Beyoncé's "Single Ladies" and Elton John's "Bennie And The Jets", but all were given an old-school twist in that they have been transformed into jazz standards. Made by a "Orchestra of 23 musicians" and two female singers (Lance Ellington and Elizabeth Futter), the music was electric but also charming, capturing an intimate speakeasy atmosphere.
While the first half was all about the British classics, the second half took a hop and a jump across the pond to the United States. Ellington and Futter seemed to be struggling with their songs for the first hour, struggling to complement the tone and vibe of the Billboard hits. However, in the latter part of the evening, their strong vibratos and crooner tones were much more welcome, finding a home in the more traditional classics of Sinatra and Gershwin.
Overall, the show was filled to the brim with glitz and glamour, but sometimes it needed a little more substance. While the choreography was lovely to watch, after a while it felt quite repetitive and almost monotonous – the showgirls kissing the cheeks of every man in sight turned into a bit of a misogynistic boredom. There was also the inevitable feeling that Anton was the ultimate star, which in many ways rings true. Of the entire cast, Anton is the only truly versatile performer, capable of dancing, singing, acting and acting.
Despite others trying to crack jokes here and there, it was Anton who sparked the eruption of laughter in the volcanic audience. This begs the question: what would the show be without Anton? There's a reason that was the only name I remembered Strictly and why it is the first dancer to become a judge on the show. It's got that special X-factor that's perhaps best summed up in its allusion to the running joke at the single first word of the dazzling "Anton and Erin" light bulb sign that permanently hangs above the stage. If ballroom dancing was a one man sport, I guarantee it would be just "Anton – Showtime".
---
Did you like it? Read more dance reviews on Redbrick Culture!
My first time: Bangladesh @ 50 Cultural Festival
Dance Revue: World Premiere of Rosie Kay's Romeo and Juliet
Critique of cocktails and ballets: the "last sip" of Romeo and Juliet