Dance review: IN HOUSE, Co3 Contemporary Dance, State Theater Center of WA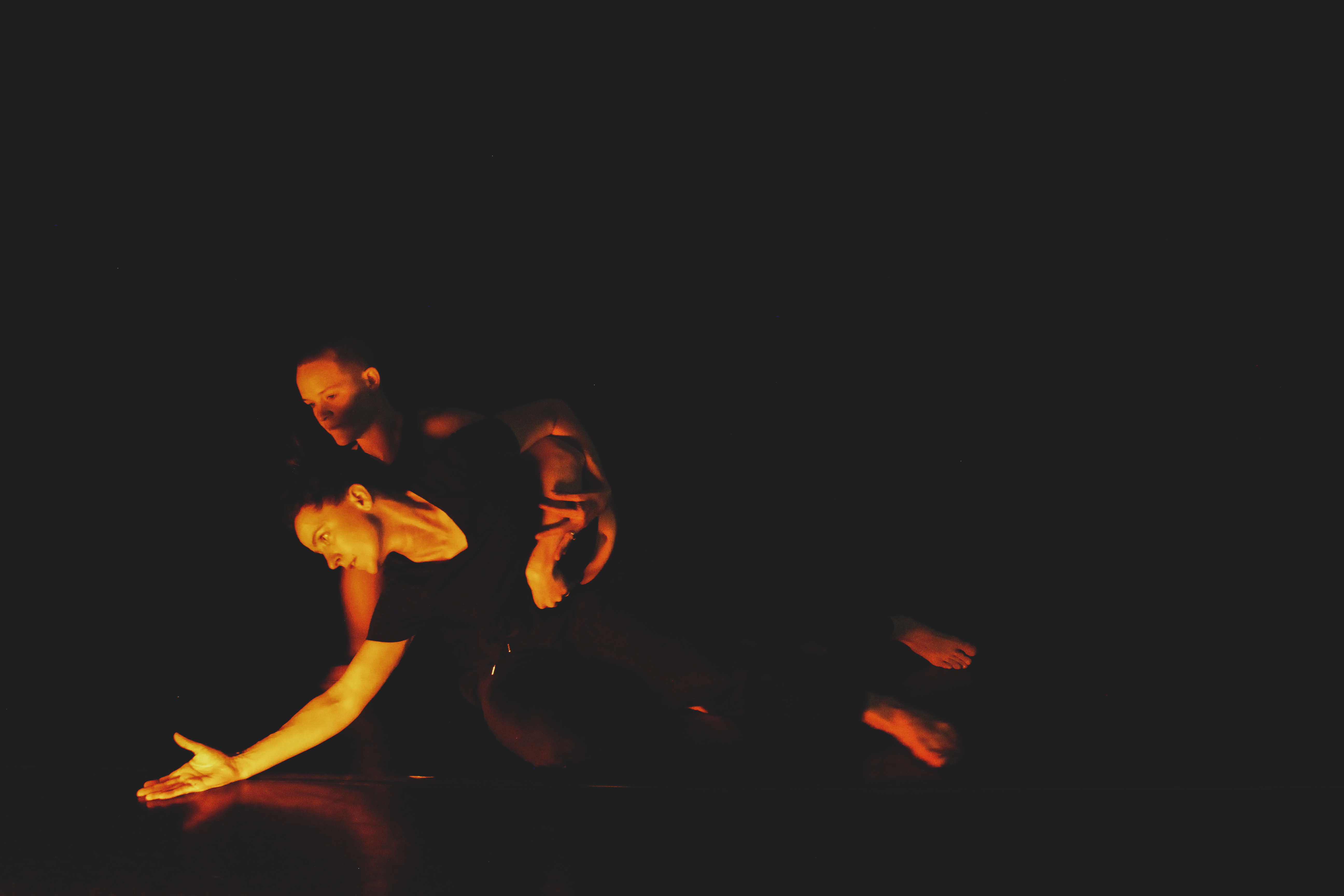 Since 2014, Co3 Contemporary Dance led by Artistic Director Raewyn Hill has delivered a wide range of projects and productions supporting WA dancers in multiple ways. However, the inauguration of the company AT HOME studio season, which features a series of short works in progress by five choreographers from WA, marks Co3's first big chance to bring WA dance-makers (as well as dancers) into their fold.
The result reveals a diverse palette of dance art with a leaning towards the feminine experience.
At the opening of the show, choreographer Talitha Maslin presents her work Wasteland like an ode to endangered nature. She reads parts of TS Eliot's poem of the same name ("… The roots that catch, what branches grow…") and as his four dancers – two men and two women – begin to spin and slide, they embody the roots and troubled branches of the prose of Eliot.
In various slow-motion sequences, performers Nathan Turtur, Brent Rollins, Isabel Wartmann, and Sarah Chaffey stand out as Maslin's curdling and crumbling undergrowth forms. Until now, Wasteland sounds like a wonderful and painful reminder of environmental meltdowns that we still fail to see.
There are more hidden worlds in motion in the work of choreographer Aimee Smith Once everything burns to the ground. Smith has been away from the studio for the past six years, but is the poster's most seasoned artist, and it shows. His burgeoning work around ideas of fire (both as destruction and rebirth) is already crafted with structural flair and filled with cyclical prints.
Her two performers – Laura Boynes and Ella Rose Trew – are simply exquisite as they walk through Smith's beautifully darkened lighting states. Their bodies are the pillars of expert control, but sometimes their arms fly like strips of paper in the wind. All three artists here are ready and on target, and this work is an exciting prospect for building something more.
Then, as the lights come on, two stagehands enter the scene. They roll a tall, thin pole onto a little black base, and as it's standing there all by itself, our minds wonder what's next. Is it pole dance? Could it be…?
Like performance, Chromium, begins, dancer / choreographer Sarah Chaffey proves pole dancing is more than some think. As she spins and spirals, she is a whirlwind of force, but her storyline is counterbalanced by vulnerability and political advantage. This is an interesting solo work by a female artist and I wonder where it could go next (could there be more artists: male, female, transgender?). Overall, it seems to have potential with a lot more to explore.
Read: Exhibition Review: Innovation and the Mandurah 9 × 5 Art Prize, WA
In contrast, Ella Rose Trew's work comes across as a touching transgenerational tribute to mothers who are also dancers, and is a very personal take on what it means to be a new mother and artist-dancer. It's a poetic statement with diary entries laid bare, but overall it feels like an island non-starter (which I realize is a big part of it as well).
Finally, May Greenberg's solo Interface is an intimate journey through tradition and the new. She enters half collapsed and crosses the space carrying a small glass which collides with the others as she moves. She then reaches the sky and sings a moving Jewish song in plaintive tones. As a dancer Greenberg is enigmatic and completely in control of the space, but ultimately (and understandably) those ideas are always looking for a clear voice.
Overall, this new season of helping WA choreographers develop new work seems like a big addition to the Co3 calendar and has hopefully opened the door to more dance designer journeys and more elegant seasons. to get a glimpse of their travels.
AT HOME
Co3 Contemporary Dance
Artistic Director: Raewyn Hill
WA State Theater Center
AT HOME was carried out from September 2 to 4, 2021