Dance review: Mercy, Pro-West Dance Company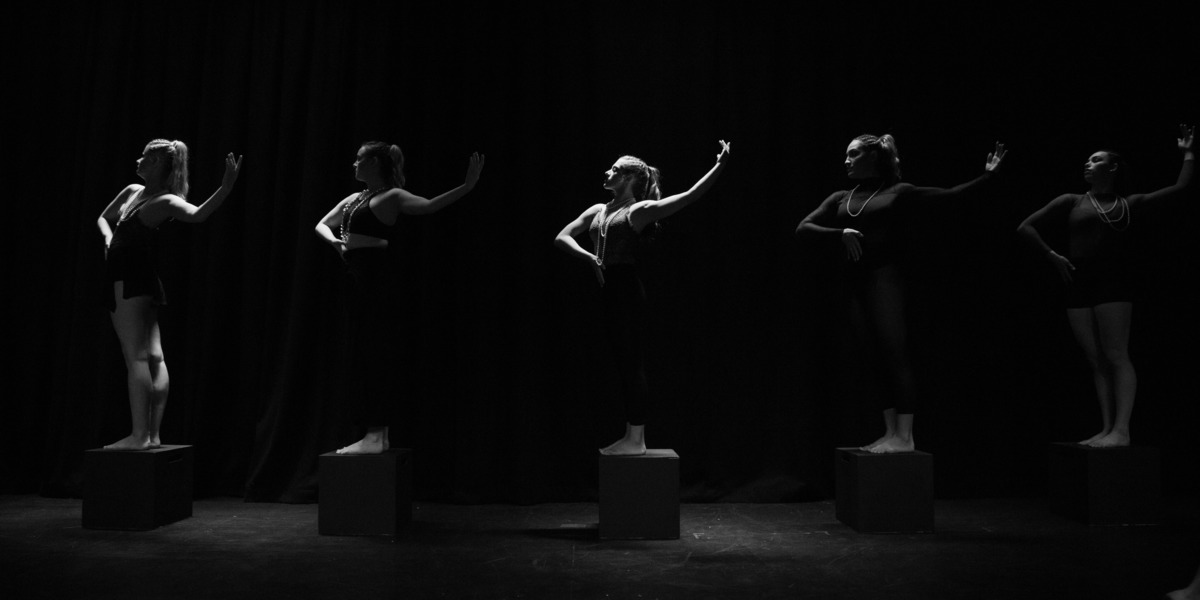 Fringe World launched this week in Perth, Western Australia, with all the pride and pizzazz of the world's third largest fringe event. As an open-access festival, artist diversity is assured with over 400 shows at 90 venues every day from January 14 to February 13, 2022.
Pity, by Pro-West Dance Company, is one of ten performances in the Fringe category of "dance and physical theatre". The company, newly formed in 2021, is made up of young dancers who "appreciate the talent one can possess and believe that with ambition and determination, you can achieve anything you set your mind to". (Pro-West Dance Company).
Founding director and choreographer Emma Western took on the challenge of the "seven deadly sins" noted in Roman Catholic theology, as thematic material for seven dancers. The work is ambitious given the precedent set by other contemporary Australian choreographers, ranging from works such as Seven capital sins dance for screen, which featured seven outstanding Australian dance companies (1993) to live dance performances, such as Natalie Weir's 7 Deadly Sins presented by Expressions Dance Company (2015).
Western's 50-minute dance work weaves elements of lyrical jazz, neoclassical ballet and acrobatics into a contemporary dance form. The dance work is structured simply with a clear beginning mirrored in an ending that clearly establishes the nature of temptation in everyday life. Each of the seven vices are explored sequentially, with a blackout between each danced section signaling a change in the dispositions explored through the body. The choreography would benefit from a refinement of the dynamics of movement to ensure clear distinctions between sections.
The small theatrical space of the Subiaco Arts Center is an appropriate venue for the performance and the use of various lighting on the predominantly dark stage evokes a sense of intimacy and secrecy. A powerful musical score dominates the space, classical string instruments performing arpeggios alongside choreography, though sadly the music remains uncredited to the program and online.
Company dancers Breanna Furfaro, Emilie Johnstone-Maher, Jacinta Baxter, Ella August, Momo Foord, Siahn Howatson and Karrie Turton are each considered one of the Seven Deadly Sins: Anger, Pride, Sloth , envy, lust, greed, gluttony. The dancers are skilled and focused in their execution of the movement phrases. Each of the seven sections of the dance work features solos or duets delivered with serious skill. The overall work favors the canon in somewhat predictable ground patterns that tend towards diagonal and horizontal lines. Props are used to guide audience members as to the "sin" that is being interpreted through the dance, although with costume design they could be further developed to enhance choreographic intent.
Curiously, there is a courteous treatment of the subject; each of the vices folding into each other through repeating patterns of movement across the seven sections. Perhaps there is no distinction between the different types of sin, and each begins to imitate the other when one succumbs to temptation?
Fringe is an ideal platform for emerging and experimental artists to perfect their craft. Given the devastation budget cuts and the global pandemic have forged in the arts sector, it is essential that the public support new talent, encourage live art forms and applaud the courage of artists who create and perform new works. Discounted RushTix on sale, 11am-midnight everyday, so ditch the TV and enjoy as many live shows as you can, while you can!
Pity
Pro-West Dance Company
Subiaco Arts Centre, Western Australia
Director/ Choreographer: Emma Western
Dancers: Breanna Furfaro, Emilie Johnstone-Maher, Jacinta Baxter, Ella August, Momo Foord, Siahn Howatson, Karrie Turton
Director: Rebecca Voss
Machinists: Lily Shuttleworth, Madison Hartslief
Lighting Technician: Finn Boylen
Music: Uncredited
Presented by Fringe World
Pity was played from January 14 to 15, 2022 as part of Fringe World.