Dance Revue: Pursuit, Enneagon Movement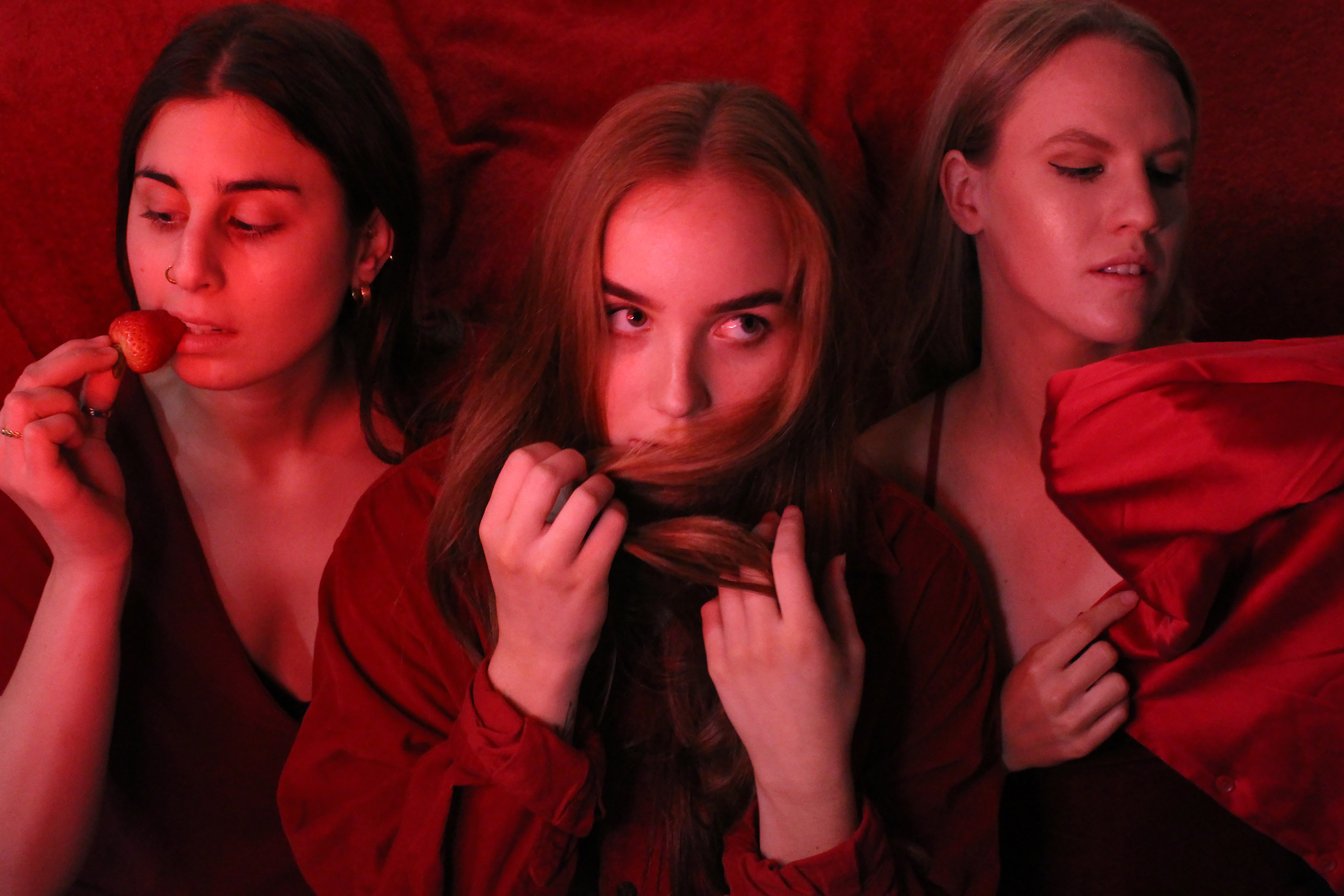 Questions about what motivates our most enticing activities are closely examined by Perth (Boorloo)-based dance collective Enneagon Movement, in an open and touching journey of female experiences.
Performer Emily Tuckwell enters downstage left, heading straight for a fake clothing store set up center stage. 'I'm just going to look – I won't buy,' she thinks to herself as she files in the bookshelf.
"Everything is 20% off," jokes saleswoman Anna Milburn, taunting Tuckwell with the tricks of retail seduction.
The two joke and joke toward their ultimate goals, and ideas for outer pursuits hiding inner emotions begin to emerge: we work hard, we seek rewards, we seem satisfied – we even feel pleasure. Yet we are still lost in our quest for ultimate pleasure.
These layers are deeply felt by the work's seven dancers, whose movements speak to the modern pressures and narratives we construct in an attempt to escape. Their bodies are charged with both surrender and defiance, as they reach, strike and bounce through a multitude of states.
Read: Exhibition review: Walking with Colour, Michael Haluwana
Dancer Jo Omodei is particularly strong in her solos throughout. At times, his arms spin wildly around her – like the hands of a giant clock whirling at high speed. Her dancing suggests a beating felt by the external forces of life, but they also speak of freedoms achieved through independent liberation.
These current tensions – particularly those felt by women – are central to this work, and choreographer Giorgia Schijf has brought thoughtful sensitivity to the arcs and flows of her journey.
Another key factor is Sophia Hansen-Knarhoi's score. The artist's meditative voice (which you can hear on band camp), bring a beautiful melancholy to various poetic scenes.
It is an undulating exploration from beginning to end, even if it is the one that proves to be the most touching in the final moments of the work. As dancers Alex Kay and Jo Omedei stand alone in space, a silent duo unfolds unearthing new sweetness and strength. The raw honesty is revealed through their mirrored moves and their partner's work, and it reaches new heights when their peers return to the stage.
When the other five performers (Anna Milburn, Emily Coles, Emily Tuckwell, Francesca Fenton and Minni Karamfiles), join Kay and Omodei for the work's final sequence, they examine female solidarity and intimate bonds. These heartfelt revelations leave the deepest impressions, as they bring us closer to worlds deprived of love and precious emotions.
Pursuit is freelance choreographer Giorgia Shijf's fifth work since 2018 and demonstrates the artist's strong commitment to the Perth performing arts scene. It also reveals a group of talented collaborators she worked with to bring the project to light. This includes poetry by Alexandra McKenzie, dramaturgy by Ella Watson-Heath and lighting design by Matthew Erren. Pursuit therefore presents itself as a great collective achievement and testifies to the resonant emerging voices that continue to break through.
Pursuitpresent by Enneagon Movement
WA State Theater Center
Performers: Alex Kay, Jo Omedei Anna Milburn, Emily Coles, Emily Tuckwell, Francesca Fenton and Minni Karamfiles
Choreographer: Giorgia Shijf
Dramaturgy: Ella Watson-Heath
Lighting: Matthieu Erren
Poetry: Alexandra McKenzie
Pursuit was carried out from January 27 to 29, 2022 as part of Marginal world