Dance Revue: Scottish Ballet: Starstruck, Theater Royal, Glasgow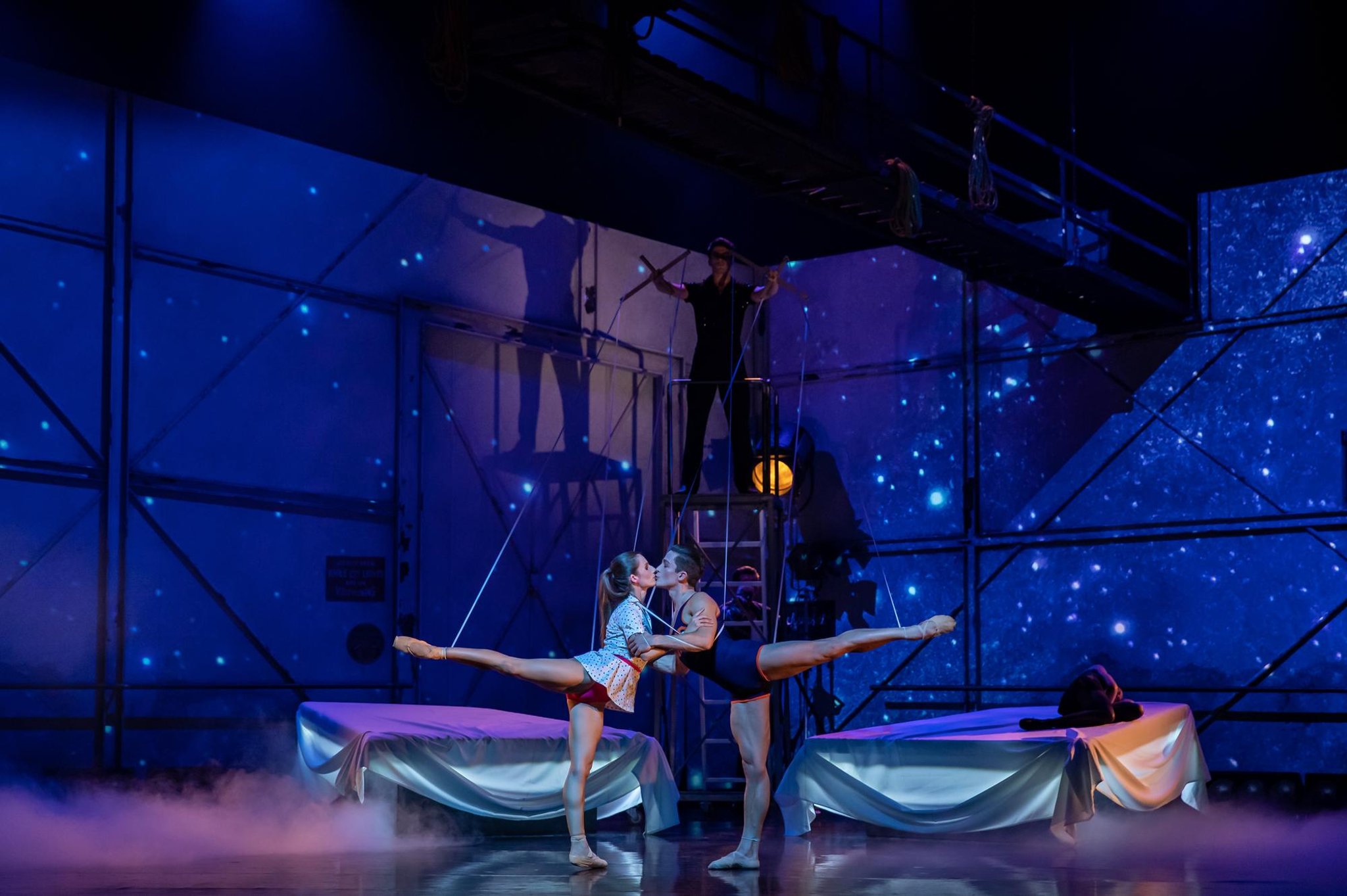 Claire Souet and Javier Andreu in Scottish Ballet's Starstruck PIC: Andy Ross
Scottish Ballet: Starstruck, Theater Royal, Glasgow *****
When Gene Kelly traveled to Paris in 1960, his plan was to create "a playful French frolic". By all accounts, his Pas de Dieux shook the chandeliers of the Palais Garnier and propelled the Paris Opera Ballet into the modern era. Rooted in classical ballet, but embellished with American jazz, Lindy hop, Charleston and a myriad of other styles, the piece was born to uplift and entertain. Kelly could hardly have guessed 61 years ago how much we would need his exuberant escapist work today.
Returning to the theater after 18 long months of bare stages and empty seats, Scottish Ballet would be forgiven for being a little rusty – yet the dancers looked like they never left. Somewhat ironically, much of Starstruck takes place in a rehearsal studio, with its mirrors, barre, and dancers dressed in comfy leotards and shorts. Perhaps that's why they looked so at ease, instantly launching into perfectly executed solos and precise timing.
Directors Evan Loudon and Sophie Martin, playing choreographer and prima ballerina respectively, flowed like liquid gold in and out of each other's arms, each ballet move peppered with sultry hips and jazzy hands.
Starstruck is billed as "Gene Kelly's love letter to ballet", but it's also a love letter to the man himself, his wife Patricia Ward Kelly and Scottish Ballet artistic director Christopher Hamson. They spent months gathering archival footage and Kelly's handwritten notes to bring this work to life. Hampson augmented both movement and music, adding a prologue to shape the story of Kelly's lovers Aphrodite and Zeus, and Chopin's to complement Gershwin's original score.
Add a slew of glitz, some big, showy ensemble numbers, and a story of lovers being separated then reunited, and you've got a feel-good return to live performance – for them and for us.
A message from the editor:
Thank you for reading this article. We are counting on your support more than ever, as the change in consumption habits caused by the coronavirus has an impact on our advertisers.