Dance Revue: STATE, West Australian Ballet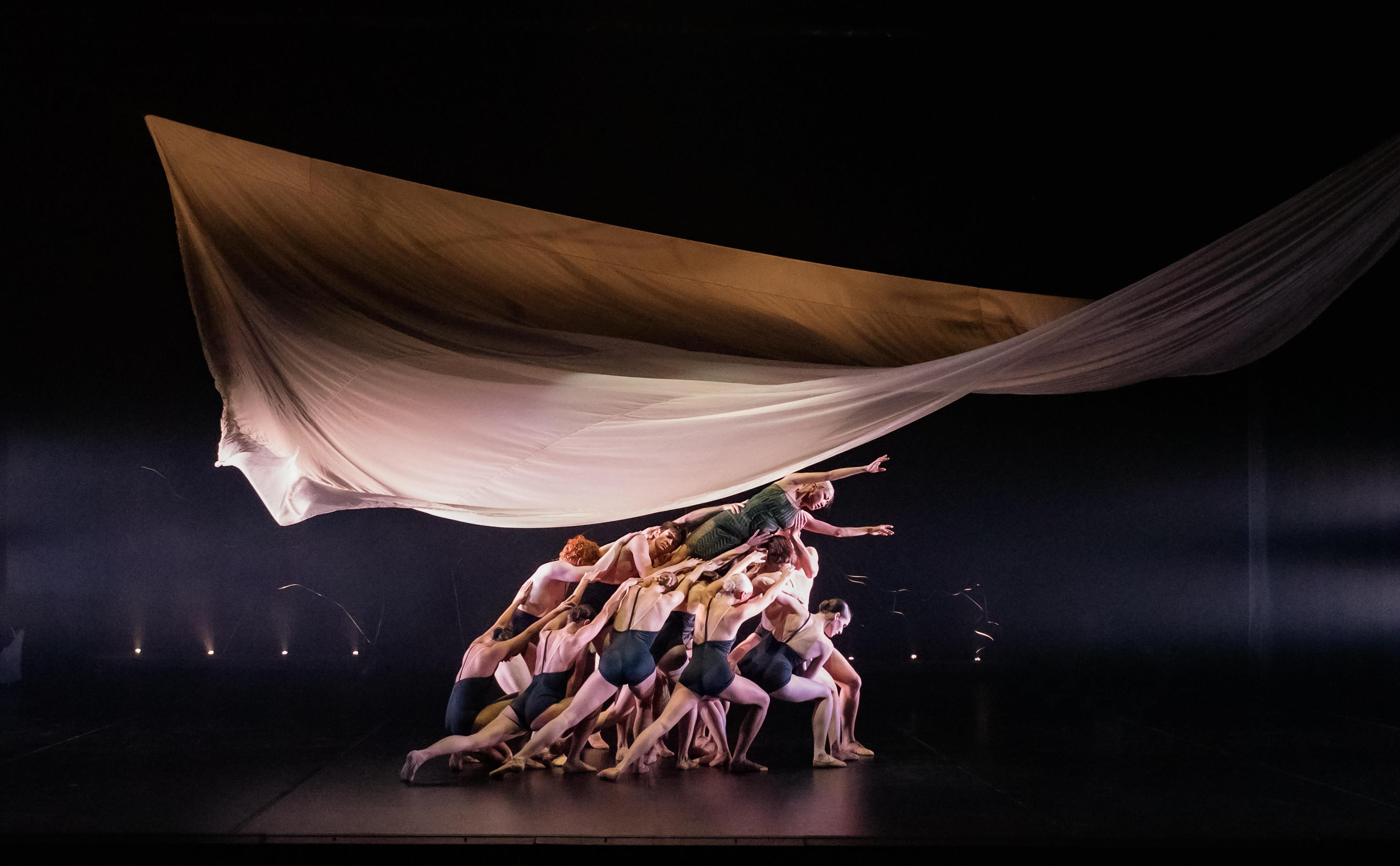 West Australian Ballet Artistic Director Aurélien Scannella has long dreamed of adding a season of contemporary dance to his annual Main Stage programme, and this triumphant premiere marks the start of something special.
A triple program of mid-length contemporary dance works may well have raised eyebrows among loyal WA Ballet fans before the curtain goes up on this new season. It takes courage and vision for a director to steer his loyal ballet audience into a more ambiguous contemporary dance direction.
But that passionate move paid off for WA Ballet in its bold new season STATEas their audience rejoices to see WA Ballet dancers pushed to new limits and embodying new energies, which in some cases gives powerful artistic expression to the here and now.
The first work on display is that of WA Ballet dancer Adam Alzaim. It is a cheerful 30-minute ensemble piece that the artist developed from a short work presented for the first time in 2018. Titled Gainsbourgit's inspired by the vibes of the legendary French musician of the same name, and it bubbles with charm as the cast of 12 (six men, six women) play a range of quirky characters over drinks in a smoky underground bar.
Alzaim's choreography reveals a playful and masterful hand as he moves his lively guys and gals from their upstairs seats to positions downriver, where they glide through various sleek formations and compete in male/female duets. chic feminine.
It's an utter joy to watch the dancers of WA Ballet experiment with comedic characterizations as they deliver a range of unexpected moves from Alzaim to the sultry, syncopated melodies of Gainsbourg. At best, it's like an elegant French liqueur with a hint of Mambo yum yum The dancers' beautifully tailored outfits – designed by the choreographer himself – also accompany Alzaim's deliciously sharp and sometimes satirical scenes in a notable way.
This passionate decision has paid off for WA Ballet in its bold new season…
Then, after a short interval, the scenic mood is plunged in a surprising way into a much darker and disturbing ground, in a 25-minute work almost diametrically opposed to the preceding playful number. Freelance Australian choreographer Melanie Lane conjured up a thoroughly fascinating, yet deadly subterranean landscape with eight of WAB's dancers whom she leads through states of relentless suffering and immense power to achieve her smooth and accomplished new work.
All in all, it looks like a remarkable achievement in its design and execution. Led primarily by principal dancer Dayanna Hardy Acuña and soloist Juan Carlos Osma, Lane's army of steel-eyed spirit warriors (including strong performances from Candace Adea and Nikki Blain) roam the stage in states of awe. striking lighting by Damien Cooper and a pounding soundscape. by Christopher Clark.
These bodies most often move in highly structured diagonal sequences that cause them to surge, bend, extend, and be lifted – while remaining firm and unwavering in their focus. It's a work that may challenge some with its menacing power and overwhelming force, but there's no denying that its eight actors are completely on fire, as they haunt the stage dressed in mesmerizing costumes (by Akira Isogawa) that add another wonderfully complex layer to this sophisticated game. to work.
Interestingly, as we prepare for the final play of this three-part spectacle, the audience's energy seems to have waned. Three dance works in one night is a big help, and somewhat sadly, the show's final offering – a 45-minute excerpt from Graeme Murphy's iconic 1999 play Air and other invisible forces – seems to suffer from his place in the queue.
The singsong, elegiac tone of Murphy's sculptural piece is captured well by its sizable cast, who run through the work's four movements under Damien Cooper's magnificent lighting states, casting bursts of form and shadow on the enormous piece of billowing silk veil of the work. designed by Gerard Manion.
It is particularly difficult not to look at the soloist Julio Blanes when he appears in this poetic work. Dressed in black and moving with incredible ease and precision, his presence is imposing and moving. Yet, in the end, Murphy's piece, which we get to see (in the only time it's performed outside of the Sydney Dance Company), feels very much of its time (the late 1990s) and does not correspond to the fervor of the first two works.
All in all, this season is a beautiful, high-quality gift from WA Ballet, whose dancers – the 24 of them who appeared in this show – are on target and in top form, signaling that they themselves and company are well positioned to solidify this dynamic season within WAB's annual schedule.
4 stars: ★★★★

STATE
Western Australian Ballet
Heath Ledger Theatre, State Theater Center of WA, Perth.
Tickets: $27.50 to $90
Until July 3