Guinness Black Shines Brightest Dance Challenge winner receives iPhone 13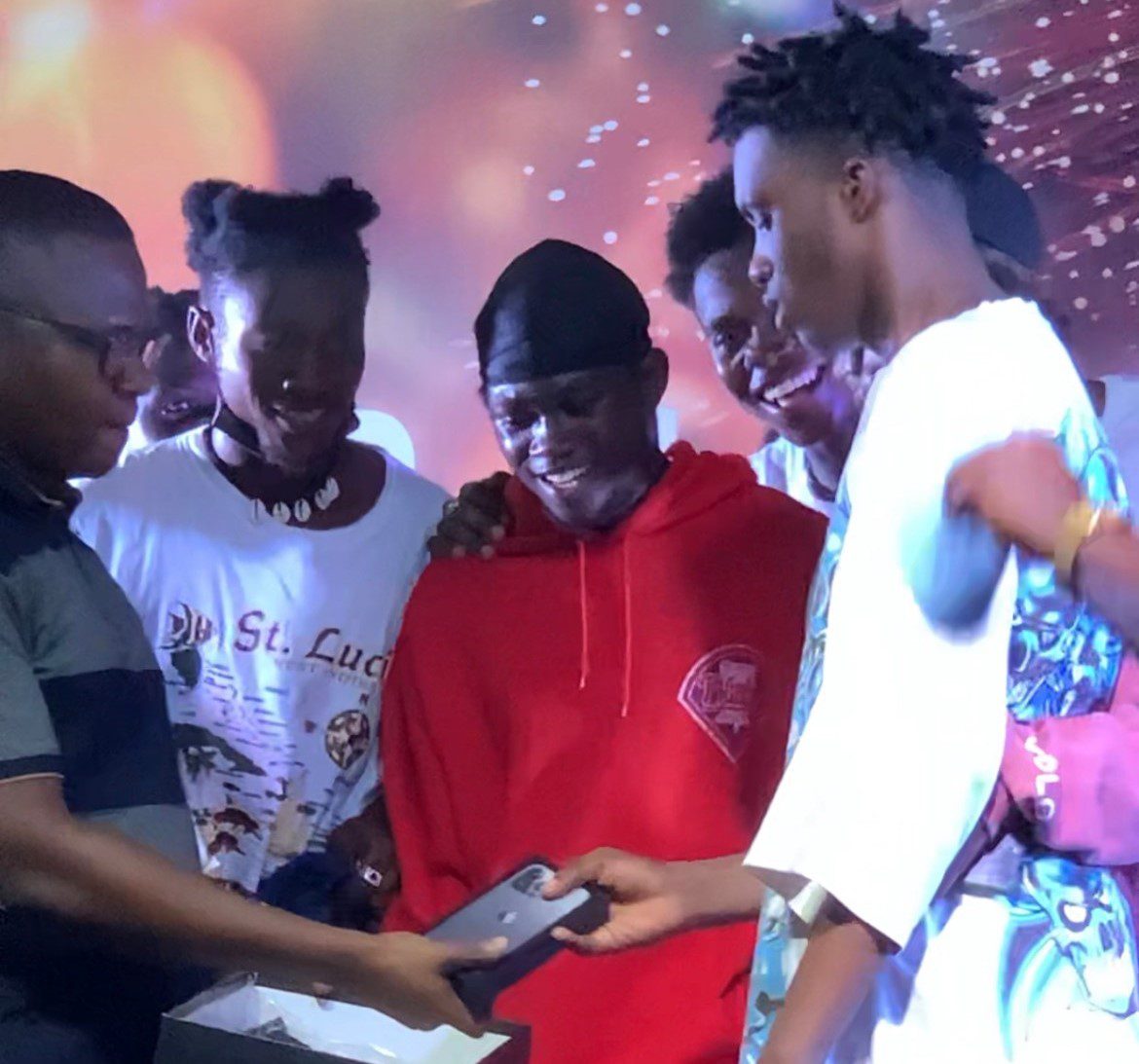 Guinness awarded the Guinness Black Shines Brightest Dance Challenge winner with a brand new iPhone 13 mobile device, after weeks of competition.
Winner Joshua Agyabeng took home the grand prize after a thrilling dance competition that was judged by former world dance champion Adjetey Sowah, legendary highlife singer and dancer Akosua Agyapong and Incredible Zigi, dance artist and choreographer.
First runner-up Erica Mawuena Gbeddy and runner-up Sylvester Nii Ayi Tetteh also received Guinness merchandise and memorabilia.
Speaking in the final, Roland Kwasi Larbi Ofori, Beer Manager (Heineken Portfolio and Guinness Trademark) at Guinness Ghana, said: "Guinness is committed to making young African talent shine. We believe there is so much content and craft on the African continent that just needs to be empowered. "
"With this project, our vision is to embolden talents and give them the platform to shine the most in their profession. Our vision for delivering this iPhone 13 is to give the winner the opportunity to share their talent on the web and to the world and present the "Black Shines Brightest" message.
The Dance Challenge was part of a series of engaging and interactive events that aimed to energize a wave of cultural change actors in Ghana. To mark the start of the challenge, Incredible Zigi and the Afrozig Dance team transformed the Accra shopping center into a dance festival with a flash mob.
This was followed by weekly online engagement sessions where the creatives recorded and uploaded their versions of the #Blackshinesbrightest dance sequence dancing to the #Blackshinesbrightest soundtrack. The winners of the week walked away with Bose speakers, Beats by Dre headphones and vouchers.
Weekly winners included Joshua Agyabeng, Sylvester Nii Ayi Tetteh, James Otoo, Wisdom Owolabi Olalekan Delali and Erica Mawuena Gbeddy. A duo Charles Quophy and Grace Monanyun, and Kofi Webbie were shortlisted as finalists for the grand final.
The amazing Zigi congratulated the participants for their outstanding performance in the dance challenge and said that this challenge has further proven how much the Ghanaian dance fraternity is growing and that such platforms should be encouraged to unearth more talents. He also thanked Guinness for celebrating dance in Ghana.
The "Black Shines Brightest" campaign remains an iconic Pan-African campaign celebrating the iconic black liquid enjoyed across the continent for over a century. The campaign is inspired by the bold and unique black beer of Guinness Stout and brings together passionate and creative individuals to celebrate the spirit of Guinness and its homeland in African markets.
Keywords: