Lizzo's 'About Damn Time' inspires TikTok dance challenge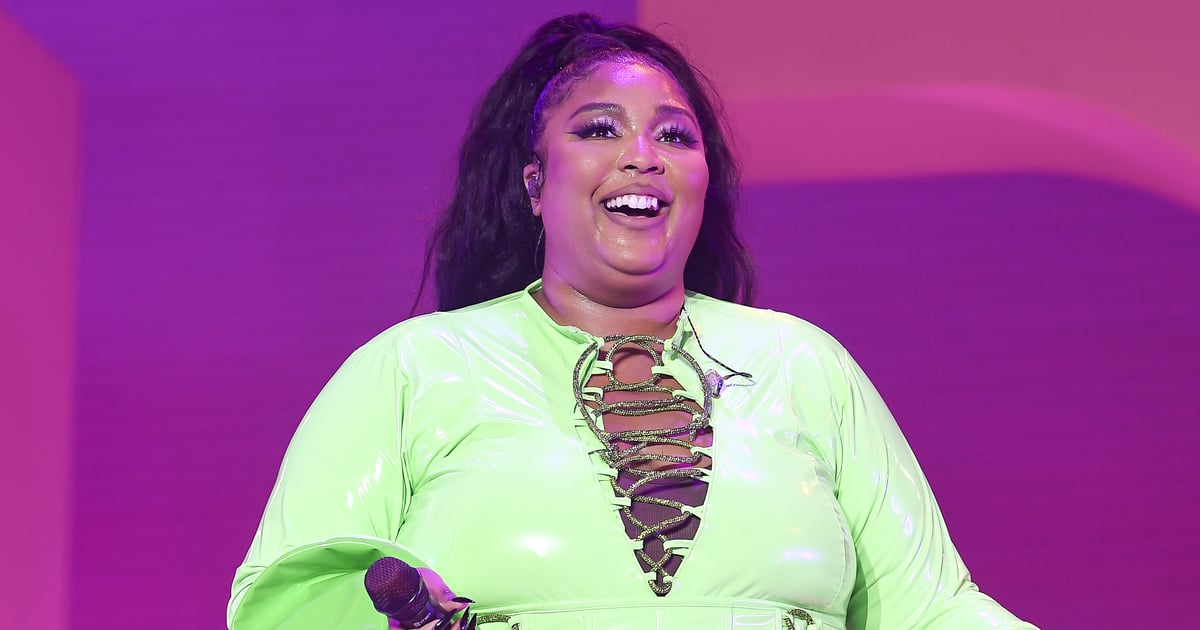 Scroll through TikTok's FYP and chances are you'll come across at least one creator breaking it down to Lizzo's latest bop, "About Damn Time." Released in April ahead of the release of her album "Special" this summer, the catchy single inspired an equally catchy dance challenge that is flooding social media and sending the track to the top of the music charts left and right.
It all started when 22-year-old dancer Jaeden Gomez created a routine on the song's second verse and shared it on TikTok, tagging Lizzo in the caption. Days later, the Yitty founder herself performed the moves in a video, penning "Love this dance tbh" and giving Gomez a shout out as the original creator. Since then, she's done the dance several times, including once in the middle of the desert wearing a black bikini and once at the Met Gala in her corseted Thom Browne dress. Hundreds of TikTok users, including Joe Jonas, Jenna Dewan, Bretman Rock and Jonathan Van Ness, followed suit and memorized the upbeat moves.
@jaedengomezz

imma need a man or a woman 🎵👀 dc: me @lizzo #lizzo

♬ About fucking time – Lizzo
@lizzo

I love this dance 👀👀👀👀 DC: @jaedenraegomez

♬ About fucking time – Lizzo
"I actually felt like I was in a fever dream," Gomez told POPSUGAR of her reaction to seeing Lizzo perform her dance on TikTok for the first time. "Knowing that my dance is not just exploding on TikTok, but has now taken over Instagram, is so exceptional. All the love we both receive is absolutely amazing." Currently pursuing a full-time dancing career in Los Angeles in hopes of touring with an artist, Gomez also spoke about the value of TikTokers acknowledging their original creations, as Lizzo has always done with her. "Recognizing the creator of the dance is a very important thing in the dance community," she says. "[Lizzo] constantly knows how important it is for the dancer to showcase their work."
"The lyrics are powerful and strong, so the movements had to match the mood."
Gomez's routine kicks off as Lizzo sings the second verse of "About Damn Time": "In a minute, I need a sentimental / Man or woman to pump me up. I'm feeling hard, I'm walking in my Balencis -ussies / Tryna bring out the fabulous." Gomez was inspired by the energy and upbeat lyrics while stringing together every finger point, body roll and arm movement. "There's a lot of meaning behind the movements; they really match the lyrics," she says. "The lyrics are powerful and strong, so the moves had to match the vibe – sassy and lots of attitude."
After seeing how much of a buzz the dance created, Lizzo shared a sweet post on Instagram expressing her gratitude. "Never had a dance song go viral before…y'all got sweaty eyes," she wrote. "N/A to everyone dancing to 'About Damn Time', you all helped it gain 41 spots on @billboard."
If you don't already have "About Damn Time" permanently in your head, read on for our favorite videos of TikTokers crushing Gomez's dance challenge — and to watch his tutorial for those who want to learn the moves.