Road Dance review: Scottish period drama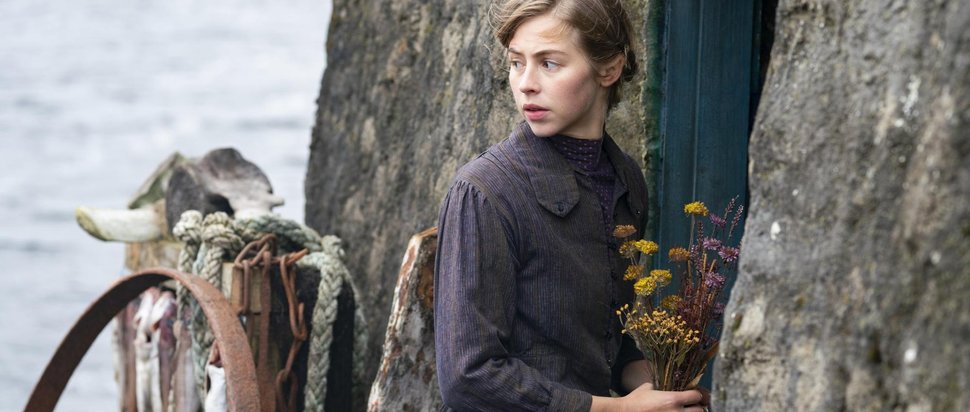 Movie Title:

The road dance

Director:

richie adams

With :

Hermione Corfield, Morven Christie, Mark Gatiss, Will Fletcher, Tom Byrne, Ali Fumiko Whitney

Release date:

May 6

Certificate:

15

The road dance is, at first glance, a typical period piece. After Hebridean teenager Kirsty (Hermione Corfield) as she grows up during the height of World War I, her set-up comes as no surprise. Look further, however, and you'll find a film about the devastating impact of war on isolated communities, as well as the harsh realities of patriarchal oppression.
American director Richie Adams' film is a starkly beautiful homage to Scotland's rugged coastline, and its harsh, isolated setting – a village in the Outer Hebrides – is made all the more alluring by an undeniable sense of community. Adams' cast, which includes excellent up-and-coming Scottish talent in Corfield, Will Fletcher, Tom Byrne and Ali Fumiko Whitney, creates a compelling sense of interconnectedness in the village, where the loss of a citizen is felt by all.
For all these charms, The road dance succumb to clichés. An enthusiasm for the romantic letters read in the voiceovers and the ever-looming promise of an escape to America downplays the sensitivity with which Adams tries to handle certain plot points. It also undermines the film's depiction of sexual assault. Instead of an introspective look at the violence and injustice of patriarchy and war, the film leans too heavily on period drama genre tropes.
Adams ultimately fails in his attempt to make a compelling drama about the scars war inflicts on remote communities, but as a visually stunning and generally enjoyable period drama, it's a welcome addition – and a Scottish rarity.
---
The road dance had its UK premiere at the 2021 Edinburgh International Film Festival and was released in UK cinemas on May 6
Alix Hudson is a history student and editor at Se7en Magazine, published by the University of Edinburgh. She was part of the Edinburgh International Film Festival's Young Critics 2021 programme. To find out more about EIFF's Young Critics programme, Click here

Find out more about the Edinburgh International Film Festival at theskinny.co.uk/festivals/edinburgh-festivals/film, and follow our coverage on Twitter (@theskinnymag), Facebook (www.facebook.com/TheSkinnyMag) and Instagram (@theskinnymag)
Want to receive the best of the Scottish cultural scene every week in your mailbox? Subscribe to our mailing list!