Shakira pulls off TikTok dance challenge in six-inch heels and the internet is loving it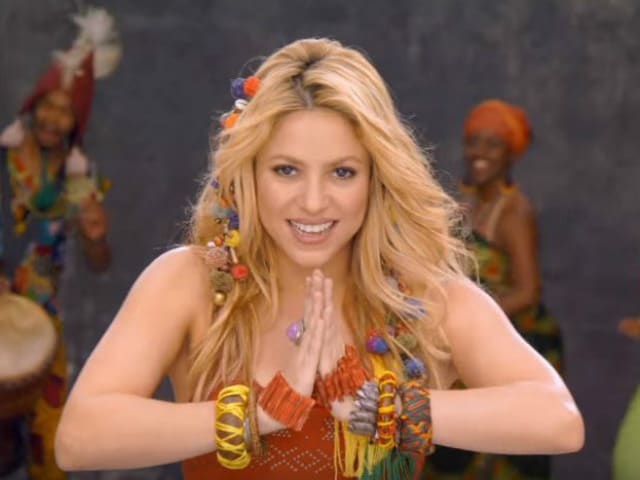 Singer and songwriter Shakira is praised by fans after pulling off a viral dance routine in six-inch heeled boots.
Earlier this week, Shakira appeared on 'The show tonight', where she and host Jimmy Fallon competed in a "Watch-It Once TikTok Challenge". The rules are pretty self-explanatory: Host and guest watch a TikTok video once and try to imitate the dance. The two attempts are then compared and a winner is chosen.
During this segment, Shakira and Jimmy Fallon were tasked with learning the viral dances. The couple started with the dance choreographed by Jess Qualter and Brooke Blewitt which accompanies a TikTok song – Money don't shake – created by Duke & Jones from the rap of Louis Theroux.
See the video:
There 'hips don't lie' continued to perform the viral dance seamlessly, while Jimmy Fallon wanted everyone to know his guest was fierce competition. "You're Shakira," he shouted, adding, "That's not fair."
The next dance was to Shakira's own TikTok dance based on her latest single, 'Te Felicito'. Unsurprisingly, she rocked the robotic moves, before telling Mr. Fallon that she can't really dance in heels.
The segment drew praise from viewers, with netizens revealing how impressed they were with Shakira's moves. While some users wrote that Shakira made it look so easy, others joked about the singer's dance moves compared to Mr. Fallon.
"Jimmy did pretty well for the second one, but he's right, it really isn't fair to be in a dance contest with Shakira," one user wrote. "This is the funniest thing I've watched in a while. I could literally smell Jimmy's embarrassment," added another. A third user said, "Shakira: I can't dance in high heels…I keep dancing in high heels."
At the end of the clip, Shakira was declared the winner, while Jimmy Fallon jokingly pleaded, "Please don't put this on the internet." The video has been viewed more than two and a half million times on YouTube.