Stranger Things Theme-Song Dance Challenge on TikTok Videos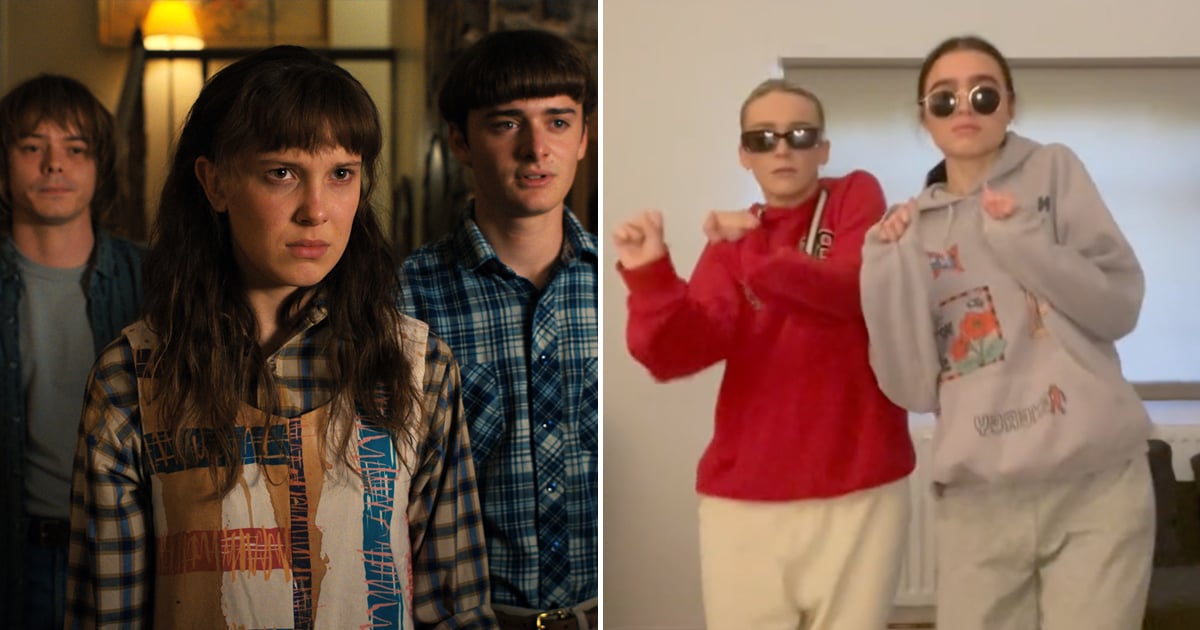 A 'Stranger Things' dance challenge burst through a portal from the Upside Down and arrived on TikTok – because it was only a matter of time. To celebrate the show's fourth season, Netflix tapped TikTokers Brooke Blewitt and Jess Qualter to choreograph a routine to the ominous theme song "Stranger Things," and it's catchy enough to break Vecna's curse. The duo brought the same laid-back outfits, laid-back energy and in-sync moves they served up in their viral dance to Louis Theroux's "Jiggle Jiggle" rap earlier this year.
Wearing sweatpants, sweatshirts and sunglasses, Blewitt and Qualter kick off the routine by dramatically turning to face the camera and performing a move that mimics an exaggerated heartbeat as the music begins. synth-heavy. When Netflix shared their joint creation on TikTok on May 30, just days after the first volume of "Stranger Things" was released, fans flooded the video with amusing comments. "Nancy and Robin backwards," wrote one follower, while another added, "I do this every time the intro plays now." Frankly the same. Check out the best upcoming videos from the upcoming dance challenge and get ready to perform the moves at home once the final two episodes of season four arrive on July 1.